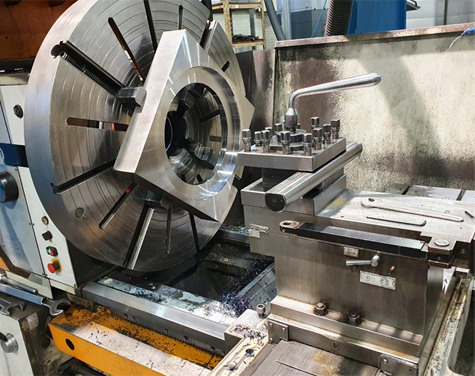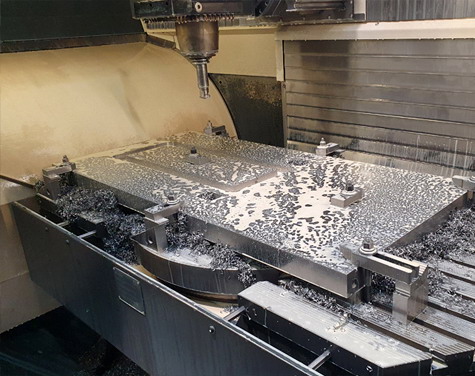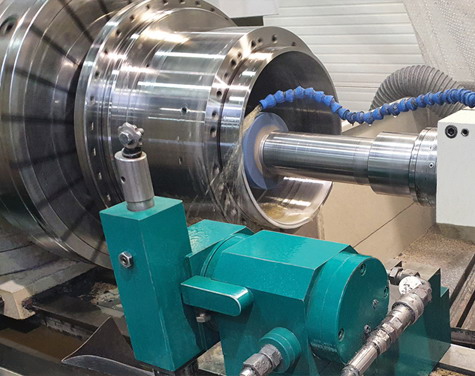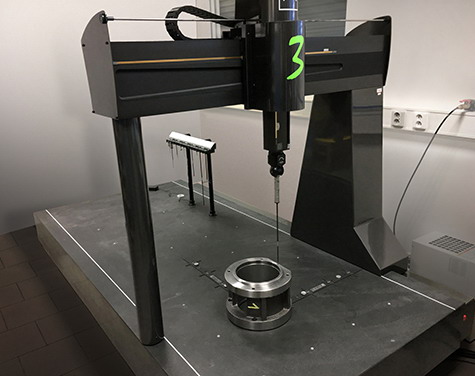 Metalworking
We specialize in piece and small series metalworking. The subject of our activity is turning, milling, surface grinding, round grinding, hole grinding and horizontal drilling. We produce various machine parts and units by conventional or CNC metalworking according to the customer's production documentation. We cooperate with proven, certified companies on prescribed heat and/or surface treatment of metals.
Machine parts
We supply machine components and accessories to leading Czech and Swiss machine tool manufacturers.
We are able to supply individual parts or assembled and tested assemblies.
Jigs and fixtures
We produce aids, jigs and fixtures according to the drawing documentation supplied.
Castings
As part of the group's cooperation with Královopolská slévárna, s.r.o. (the foundry), we offer the provision of sets of castings and their machining.
Static castings are in the range of 10 - 4500 kg. Their widths and lengths are 100 to 4000 mm, the height 2000 mm.
We also offer centrifugal casting of pipes, bushings, flanges, bimetallic pipes, etc.
Casting into ceramic moulds 5 - 250 kg. UNICAST licence.
The company's basic offer includes 150 types of cast materials according to world standards:
carbon steel for general use
low-alloy steels for use at normal and higher temperatures
low-alloy steels for general use at low temperatures
stainless steels including austenitic-ferritic (duplex)
heat-resistant steels and alloys
abrasion-resistant steels and cast irons
spheroidal graphite cast irons and austenitic spheroidal graphite cast irons
Gauges
We can produce measuring jigs, limit calibres, roller calibres, conical calibres, templates, mandrels, roller gauges (range 1 - 20 mm), axles, shafts and special gauges.
At the customer's request, we can provide a gauge with a certificate from the certification laboratory of me-trology.
Inspection
Inter-operational and output inspection of manufactured parts takes place on a 3D coordinate measuring machine ABERLINK ZENITH 3 CNC.
We supply customers with measuring protocols for manufactured components in written or electronic form.
Machinery
| Type of lathe | Model | Max. turning diameter | Max. diameter above support | Max. length | Note |
| --- | --- | --- | --- | --- | --- |
| CNC | S80 PRIM | 430 mm | 680 mm | 750/1 000 mm | 3 driven tools |
| CNC | Masturn 70 | 700 mm | 430 mm | 2 000 mm | |
| Centre | CU1000 | 1090 mm | 690 mm | 4 000 mm | face place, steady rests |
| Centre | S80 | 800 mm | 380 mm | 1 600 mm | face place, steady rests |
| Centre | SV18RA | 355 mm | 220 mm | 1 000 mm | |
| Centre | SN55 | 500 mm | 320 mm | 2 000 mm | |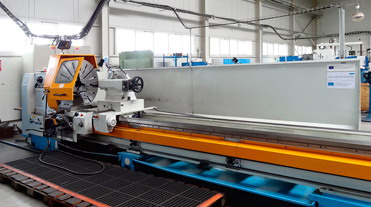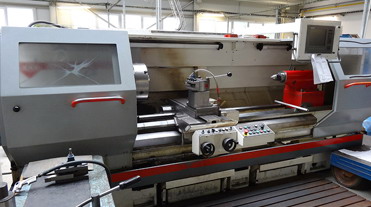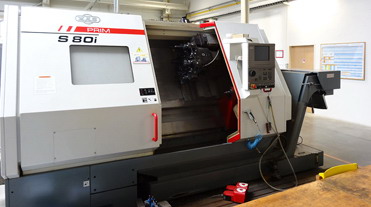 References
TOSHULIN, a.s.
TOS KUŘIM – OS, a.s.
TOS Varnsdorf a.s.
KSK Precise Motion, a.s.
ŠMT a.s.
Strojírna - Tyc, s.r.o.
Siemens, s.r.o.
IG Watteeuw ČR, s.r.o.
Continental VÚK s.r.o.
Dear Business Friends,
The company Ergozet s.r.o. was established in 2004 on the grounds of Zbrojovka Brno, with connections to its production programme and its long years of experience in metalworking.
Ergozet s.r.o. built a modern production plant at the Černovice Terraces industrial zone in Brno in 2010.
The company is engaged in the production of machined parts, with the option of complete subsequent as-sembly. It employs reliable professionally trained staff. It uses attested technologies and materials and guarantees product quality and agreed deadlines. Your order will be managed by a team of experienced and qualified experts from our trade and technology department. The company also has the necessary production software for planning piece and small-series production. Great attention is devoted to quality control here by an experienced metrologist. The company can issue measurement protocols in accordance with the requirements of the customer.
In 2010, the company received a CSN EN 190 9001:2009 Quality Management System Certificate on the basis of the results of a certification audit for the following processes
the production of cutting and clamping tools
the production of fixtures and measuring instruments
light engineering production
We perform: mechanical production, metalworking, metal machining, turning, milling, boring, assembly, grinding, surface grinding, round grinding, hole grinding, CNC machining, 5-axis machining, job-work, fix-tures, clamping tools, measuring devices, castings, the machining of castings